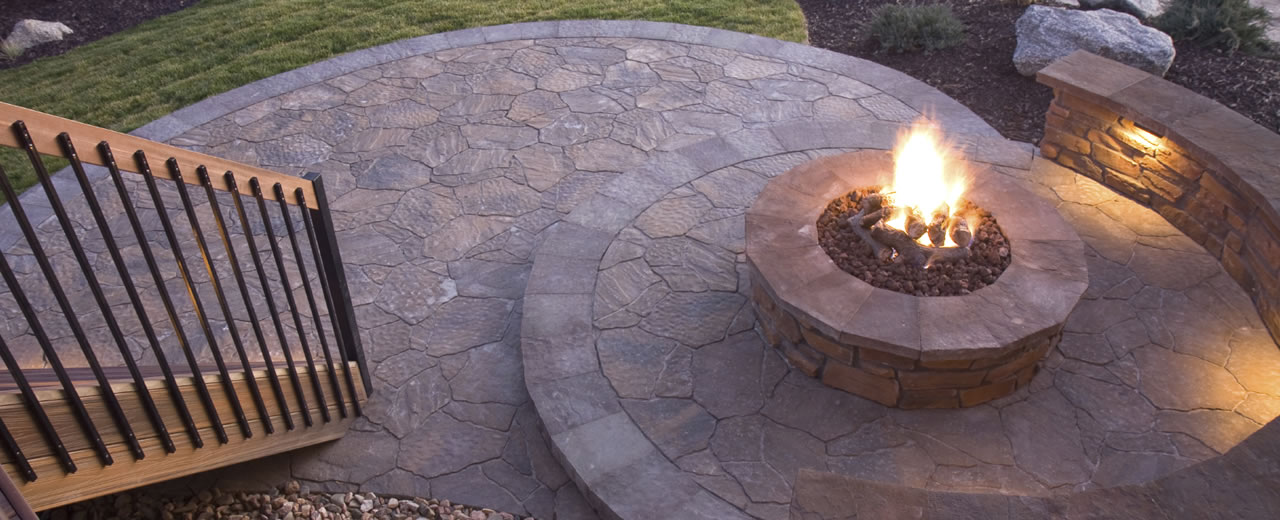 Testimonials
"Our project was done as a turnkey job and looks absolutely beautiful. Paragon gave us detailed instructions about watering, fertilizing and mulching the new area. Also, said we could contact him any time with any questions." "My husband and I could not be more pleased. We enjoyed very much having the crew at our home. They were so very punctual and reliable. Even working until they were soaked from the rain doing their final cleanup from the work. I cannot express how very highly we recommend this company, their staff and their expertise."
"It was a most satisfying experience all the way around. We have never dealt with a more professional company. We have never had a more pleasant experience with anyone doing work for us."
Large Retaining Wall, Step & Walkway System w/ Garden, Tom & Linda Sigmon, Denver, NC
"In our quest for a perfect lawn we sought three contractors. Of the three, only Paragon demonstrated the professionalism we demanded. Paragon came to the site numerous times giving us options, cost estimates, and expert opinions. We determined Paragon was the right contractor for us."  Once they got started, within 3 days, they installed a 9 zone sprinkler system, 40 cubic yards of top soil and 200 pounds of seed. Thirty days later we have the perfect lawn."
"Of our 30+ years bringing various contractors into our home to do various work, Paragon rates in the 100th percentile. If you're looking for a professional landscape company who is personable, wants the best for your property, and treats you like "the customer" then Paragon Landscape Management is for you. I can't think of a better company for the job. WONDERFUL!!!!!"
Residential Irrigation System and Turf Renovation, Jim & Sonia Higgs, Charlotte, NC
"Paragon was very professional and offered great advice.  My husband and I were extremely pleased with their design suggestions and felt the estimate was fair. We decided to have Paragon do the work as proposed.  The crew came during the timeframe as promised and actually finished the job in one day, when we thought it might take a couple of days."
"I was at work when they did the job, so when I arrived home to see it, I was blown away. They did an awesome job and every time I look at their work, it makes me smile! Paragon has proposed to do more work for us in the spring and I cannot wait! My experience with Paragon has been just that – A Paragon experience. I will without reservation refer this company to anyone with landscaping needs."
Dry Creek Bed & Stone Walkways, Clay & Terri Smith, Concord, NC
"The work went exactly as planned. Paragon was on time and came with a large enough crew to finish the work in one day. This was the second phase of work we have planned for our home. Paragon also built our stone patio in the back yard. Their prices are competitive and we are extremely happy with the conceptual ideas and suggestions for what will look best. They are always on time, finish quickly, and cleanup is spotless."
"When we decide to do the final phase, I will with no hesitation have Paragon do the work."
Stone Patio & Plantings, Mr. & Mrs. Coccihola, Harrisburg, NC
"We had several companies come out to discuss potential plans/designs and we chose to go with Paragon for a number of reasons. The primary reason was their representation. We've done a lot of things inside and outside of our house and working with Paragon has been one of the best experiences we've had in any project. They are always responsive, creative and flexible. They had the best plan and listened to what we wanted and were willing to even make changes mid-project."
"Paragon was tremendous and the experience was terrific. Our yard not only looks great, but looks unique and distinctly different than the landscaping in other parts of our neighborhood. We told Paragon we wanted something that looks like "organized chaos" and they delivered. Paragon seemed to always provide the best service possible."
Retaining Wall, Landscape Design & Irrigation, Steven Herdegen, Waxhaw, NC